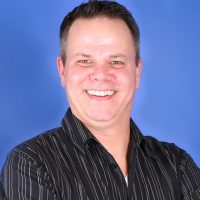 Billy Mack
Monday, Tuesday, Wednesday, Thursday, Friday -- 09:00 AM - 01:00 PM
Pretty much growing up at a radio station, I have had the honor of meeting some of the greatest people in music; Willie, Pride, Haggard and one of the best singers Ray Price.
When music and radio became a passion, I started interning at the age of 15.  I answered phones, took out trash and was the pun of many jokes by some of the best DJ's, my dad included.  I started reading the weather, traffic reports, sports and eventually producing and emceeing shows. Started my own show in 2005 and have had the privilege to interview some great artists, athletes and actors. One of the highlights was not an interview but just conversations with some of the coolest guys such as, Ray Price, Kris Kristofferson , Willie Nelson, and Brad Sham. Probably the most important thing I have learned being around some of these great people and really my best pal, my dad, is humility. Never take yourself to seriously…Have Fun!
You can reach Billy Mack at..
Share & Enjoy