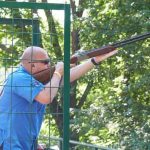 In 2018, North Texas had the highest number of children aging out of foster care in all of Texas, and 5,842 children were confirmed victims of child abuse and neglect in Tarrant County. Our community's foster children need us to DO MORE to ensure their abuse or neglect doesn't have the last word. When foster children are up against such odds, research, judges, and community members know CASA is the answer. CASA (Court Appointed Special Advocates) of Tarrant County, which has 400 active volunteers, works to find these children permanent homes and better environments. CASA volunteers stand up for these children in the courtroom. They speak up for a child's needs while they are in care, resulting in better access to community services and better educational outcomes compared to children who do not have an advocate.
CASA of Tarrant County had a life-saving impact in 2018 and served a record number of 1,155 abused and neglected children. But the need is still great! Over 400 children are waiting on the voice of a CASA volunteer in court.
YOU can help change the trajectory of these children's lives by attending CASA of Tarrant County's 3rd Annual Pull for Kids Clay Shoot presented by Black Mountain. Join us at this special fundraising event on Friday, March 29, 2019 at Alpine Shooting Range in Fort Worth, TX. By supporting this event, you will give a voice to children in foster care, and ensure home is a safe place for every child! 
This fun event features two sessions to choose from, raffles with gear, guns and hunting excursions, complimentary lunch, golf carts, and branded giveaways, awards for both sessions, and a special First Responders Division and awards. Morning registration begins at 8am, with the first pull at 9am, followed by lunch, awards and raffle. The afternoon session begins at 2pm, with awards to follow.
Register you and your team today by visiting www.casaclayshoot.org.
Share & Enjoy