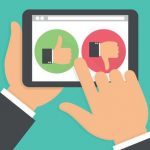 Hank Wants To Know….Do you agree with raising the smoking age to 21?
Loading
Senate Majority leader, Republican Mitch McConnell, wants to introduce a bill aimed at raising the national smoking age from 18 to 21. It includes all tobacco products and vaping.
Thank you for voting.
You have already voted on this poll !
Please select an option !