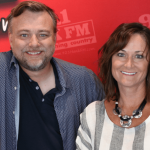 Wake up with KB & Marlee in the Morning weekdays on 92.1 Hank FM, 6a-10a!
Ken Buckner – Born and raised out in the flatlands of West Texas (Lubbock), I jumped in to radio to realize my goal of never having a real job.  That was back in 1999 while I was going to SMU (also went to Tech) and since then the plan seems to be still working nearly 20 years later.  From Dallas to Charlotte, NC and back again now to The Westoplex… it's truly a dream and a blast to have this much fun on the airwaves and to not be expected to ever fully grow up.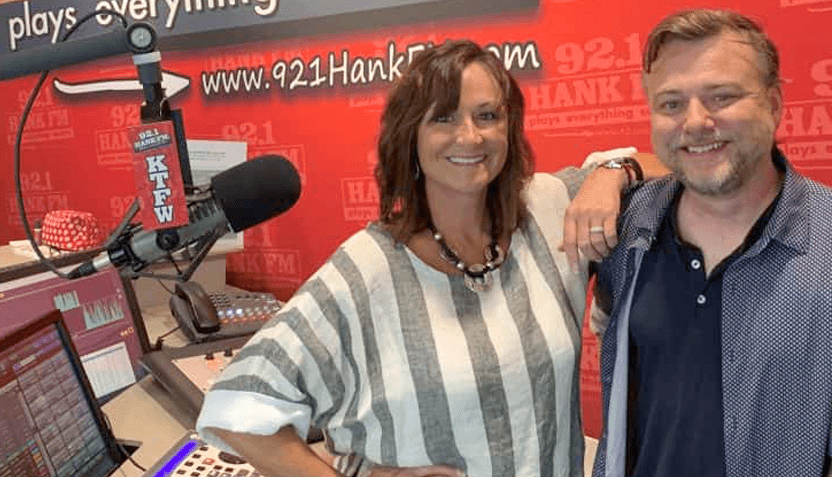 When it comes to sports I'm a Cowboys lifer and a Rangers, Mavs and Stars fan.  As a lifelong Nascar and race fan, I am the proud summer announcer out at that temple of speed, the Texas Motor Speedway.  Largely, if it requires talking…I am in.
A blessed daddy of a red headed spitfire of a daughter and with my wife Katie, I'm a happy proud resident of Cowtown and love checking out the concerts, restaurants and big events that you hear about on Hank FM!  Away from the microphone, no I am not in to DIY like Chip & Joanna… but I am a huuuuge retro nerd about all things 1980s.  Yes.  I am a proud geek.  I also am a comedy nerd so yes, I take goofing off very seriously.
Every day you never know who might appear on the show…from The President to Jerry to anyone in between.  So jump on in and call up and become a part of it or hit me up on social media.
Marlee – A native Texan, Marlee received her degree in Communications from the University of Texas at Austin (she requires we throw in a hearty "Hook 'Em"). She has not only anchored the news, she's gotten out and covered it in the field. As a network reporter for CBS Radio, she covered the trial of Fort Hood shooter Nidal Hassan. When the historic floods of 2007 hit Parker County, Marlee was on the scene covering the news live in addition to helping with evacuation efforts.
Marlee has been involved with many community organizations. Although 80's rock is still her passion, classic country music holds a special place in her heart! She's also a big sports fan and loves to play Fantasy Football. Marlee and her husband Jeff currently live in Dallas, where they enjoy traveling and being "empty nesters".
(Photos by: Megan Parks)
Share & Enjoy