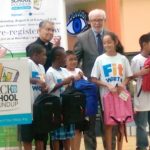 Thursday, August 8, 2019  8 am –2 pm
(Pre-Registration Required)
Tarrant County College South Campus • 5301 Campus Dr, Fort Worth, TX 76119
Did you know that this year the annual Back to School Roundup, will provide free school supplies to 10,000 underserved students in grades Pre-K through 12th who reside in Tarrant county and meet specific income requirements? Tarrant County Back to School Roundup is taking place August 8th from 8am to 2pm at a new location Tarrant County College South Campus and is a one-stop shop to prepare the whole family for the start of a new school year. It provides eligible students with free school supplies as well as health, dental and vision screenings, sports physicals, eye exams, immunizations, haircuts and information on education, health and social services. The event is free and is instrumental in preparing Tarrant County children and their families for a successful school year.
Pre-registration is currently available online through July 24th, and is highly recommended. Families will also be able to register the day of the event with the proper credentials.
CLICK HERE FOR PRE-REGISTRATION DETAILS.
For additional information CLICK HERE.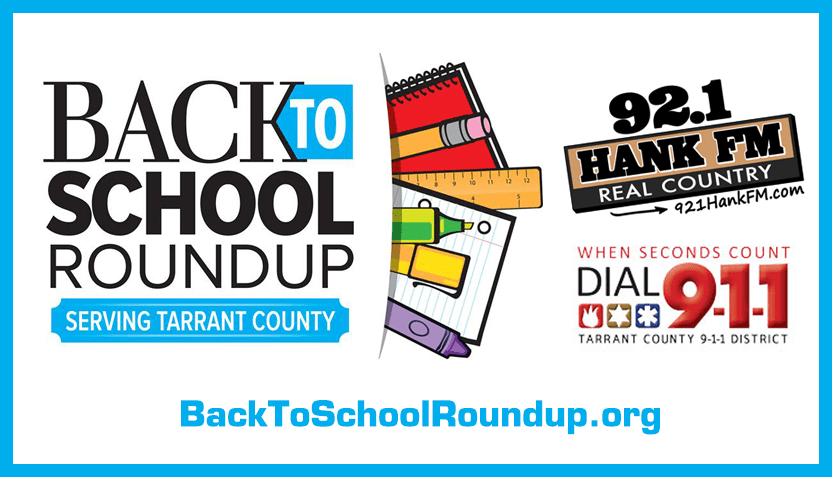 Here's What's Planned:
Free school supplies will be given to approximately 10,000 students in pre-K through 12th grade
Backpacks will also be provided to children grades pre-K through 5th grade
Free haircuts for school children
Free sports physicals for middle and high school students
Free kidney health screenings for adults and children
Free vision exams and eye glasses
Free dental screenings, fluoride applications, free toothbrushes and toothpaste for students
Free immunizations for schoolchildren
Free health screenings and services for both schoolchildren and their families
Kids activities, games and interactive demonstrations and booths
Community resource booths will offer information on such topics as literacy, parenting, nutrition, financial literacy, fire safety, and social services
Who qualifies to receive free school supplies at the roundup? 
Recipients of free school supplies must be school children from the ages of 3 – 18 who reside in Tarrant County, and whose families meet the 2019 Federal Poverty Income Guidelines. Families are encouraged to pre-register to attend the event either by pre-registering online during the month of July or by attending one of the Back to School Roundup pre-registration locations throughout Tarrant County.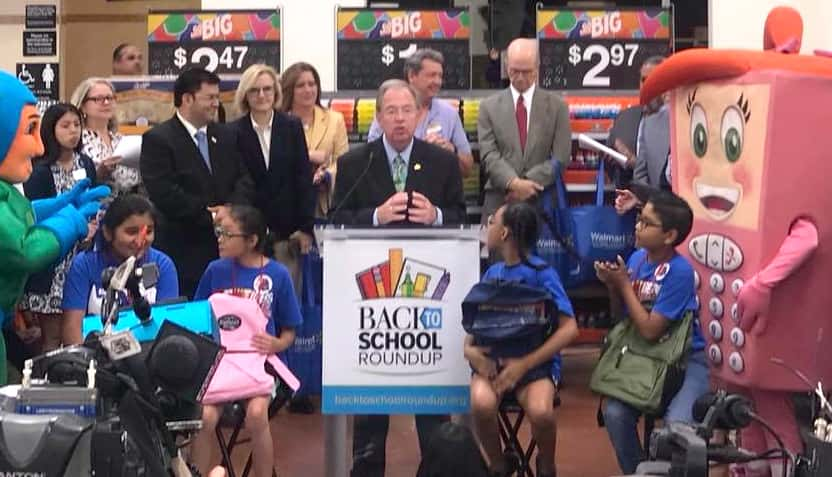 Pre-Registration and Event Dates & Locations…
In addition to online Pre-registration, the Roundup is partnering with all Tarrant County Sub Courthouses.  Each Courthouse will be offering pre-registration throughout the day during their normal business hours from July 15 – July 26, 2019.  

Wednesday, July 10; 9:45-11:15 a.m.
Tarrant County College South Campus
Saturday, July 20; 9-Noon
Tarrant County Resource Connection
2300 Circle Dr. (Conference Center), Fort Worth, TX 76119

Saturday, July 27; 10 a.m.-Noon
Our Lady of Guadalupe Catholic Church, Parish Hall
4100 Blue Mound Rd., Fort Worth, TX 76106
Share & Enjoy