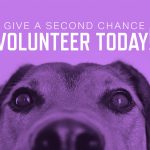 (Weatherford, Tx) – An anonymous donor gave Weatherford Parker County Animal Shelter's Giving Second Chances capital campaign a $40,000 donation.
According to the Weatherford Democrat, the campaign is raising money to build a medical and surgical center, outreach and classroom building and a dog park at the shelter.  Because of the donation, the shelter needs a remaining $150,000 to start construction on the medical center and another $250,000 for the classrooms.
The new facilities are needed to go along with the Shelter's partnership with Weatherford College on a new veterinary technician program, WC hopes to get up and running for classes in the Fall of 2020.
Share & Enjoy