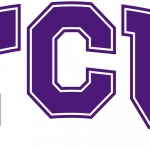 (Fort Worth, TX) —  A place kicker on the TCU football team is recovering at home after he was injured in a traffic accident last week.
Police say Cole Bunce was hit by a car as he rode a moped scooter on West Cantey Street near the TCU stadium last Thursday morning.  Bunce had emergency surgery at a local hospital, and the driver of the car was ticketed.  Bunce was injured about 90 minutes before the Horned Frogs started their first day of training camp.
A spokesperson says it's too soon to say whether Bunce will play in the team's season opener on August 31st.
Copyright © 2019 TTWN Media Networks LLC
Share & Enjoy