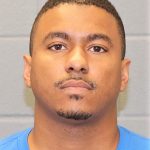 (Grapevine, TX) — A man who was working as a loss prevention officer for a store in Grapevine Mills Mall is charged with sexually assaulting a woman he caught shoplifting.
A woman told police 29-year-old Alex Landry caught her shoplifting at Forever 21 last month.  She said he took her to his office in Burlington Coat Factory and coerced her into having sex in order to avoid arrest.  Grapevine police arrested Landry at his home in Arlington.  Grapevine Mills Mall officials say Landry was an employee of Burlington Coat Factory, not the mall.
Police say there could be more victims.
Copyright © 2019 TTWN Media Networks LLC
Share & Enjoy