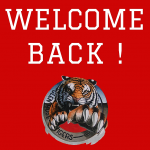 (Glen Rose, Tx.)  – Glen Rose district officials say they've implemented an improved safety plan in the wake of recent mass shootings.
Glen Rose ISD Assistant Superintendent Tommy Corcoran tells the Glen Rose Reporter all four campuses have updated security camera systems, fortified building entrances and a School Resource Officer at each school.  Each classroom also now has a U-shaped bar attached to the door.  In case of an intruder, teachers can close and lock the doors and then shift the security bar into place for added security.
For added security on buses, students will now have to swipe a card to get on and off the bus. This allows faculty and parents to know what bus a student is on at all times. Parents can even pull up a website and track their child to make sure they get to school or back home safe.
Share & Enjoy