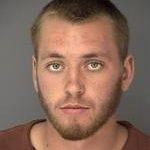 (Stephenville, Tx) – An Erath County grand jury handed out indictments Wednesday, to two men allegedly involved in the random shooting of a 19-year-old Granbury woman this summer.
The Stephenville Empire Tribune reports 19-year-old Erik Matthew Bentz and 21-year-old Michael Martindias have been charged with aggravated assault with a deadly weapon in connection with the case.  Prosecutors say the two men fired shots at the victim and her friends during a car chase following a late-night altercation at a convenience store on Hwy 281 in Stephenville.  The suspects reportedly chased the victim's car to Bluff Dale.  Shots were fired and the woman was struck in the hip.  She is expected to recover.
Police say the two groups didn't know each other prior to the June 22nd encounter in the store parking lot.
Share & Enjoy