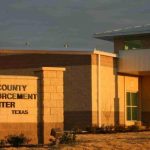 (Wise County, Tx) – An arrest has been made in the murder of a Lake Bridgeport woman whose body was found in a house fire over the summer.
The Wise County Messenger reports 39-year-old Rodney Maxwell has been charged with Capital Murder and Arson in the killing of Lauren Whitener.  Firefighters discovered the body of the 32-year-old woman in her bedroom after responding to a fire at her house on North Main Street in Lake Bridgeport last July.
Wise County investigators say Whitener was stabbed to death before the fire was allegedly set, they believe, by Maxwell in an attempt to destroy evidence.  Maxwell and Whitener were neighbors in the same complex of duplexes.  Maxwell's bond is set at $755,000.
Share & Enjoy