Due to the increasing cases of Covid-19, Hank's Jam has been postponed a month.  We are planning on kicking Hanks Jam off on Wednesday August 5th.  Keep it tuned to Hank FM for all the latest news on Hank's Jam, Covid-19, and everything to do with REAL COUNTRY! 
SPONSORED BY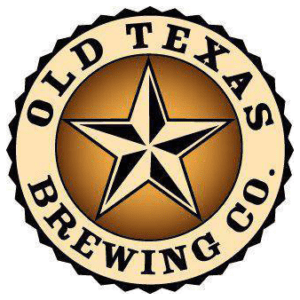 ---
2020 92.1 HANK FM "HANK'S JAM" RULES AND REGULATIONS
ELIGIBILITY: 
NO PURCHASE NECESSARY.  Open to legal residents of the United States.  Employees and Directors of KTFW, 92.1 Hank FM, their affiliated companies, participating Sponsors, information providers, content providers, subsidiaries, advertisers, advertising agencies, promotional and marketing agencies (and their immediate family members and those living in the same households) are ineligible.  By participating, you agree to these Official Rules and to the decisions of the judges, which are final and binding in all respects.
SPONSORS:
KTFW, 92.1 Hank FM
Old Texas Brewing Company
Hiley Mazda of Burleson
Horton Tree Service
HOW TO PLAY/SCHEDULE OF EVENTS:
Each week, beginning on Wednesday, July 8, 2020 and ending on Wednesday, August 26, 2020 at Old Texas Brewing Company in Burleson, KTFW will hot Hanks Jam.
REGISTRATION BEGINS AT 6:30 PM:
Contestant may sign-up, free-of-charge, at the 92.1 Hank FM Registration/Promotional Table on-site at Old Texas Brewery in Burleson, TX
NOTE: CONTESTANT MUST PERFORM SOLO, ACOUSTIC ACTS ONLY.
REGISTRATION ENDS AT 7 PM:
The first ten (10), first-time, participants are guaranteed a slot to perform.  Thereafter, the remaining open slots, if any, will be filled in with previous Hanks Jam participants.  Previous Participants will be randomly selected at 7 pm to fill remaining slots, up to (10) performers per event. Registration forms are then placed in random selection to determine the order of performance. 
START AT APPROXIMATELY 7 PM:
The Participant order of performance is announced.  The participants will be called-up, based on the previously determined order, to perform one (1) song. 
Participation Prize:
At the end of the run, all participants will go int a drawing for a 2 day stay cation package at the Omni Barton Creek in Austin, TX.  1 entry per person, per performance.
NOTIFICATION AND PARTICIPATION
By performing, participants release and discharge all sponsors, affiliated companies and their parents, subsidiaries, advertising, and promotion agencies, and all their respective employees, officers, directors, representatives and agents from any liability associated with performing.  By participating you agree to grant KTFW, 92.1 Hank FM and all other sponsors the right to use the winners name, likeness, picture, portrait, hometown, voice, biographical information, written submissions and written or oral statements, for advertising and promotional purposes without additional compensation. 
NOTE: CONTESTANT IS PROHIBITED FROM DISTRIBUTING ANY MARKETING MATERIAL RELATED TO SALES AND/OR PROMOTIONS OF THEIR OWN ACT TO INCLUDE CDS, T-SHIRTS, FLYERS, MERCHANDISE AND ANY OF THE LIKE.  ANY CONTESTANT NOT ABIDING BY THIS REQUEST WILL BE DISQUALIFIED FROM THE 2012 CONTEST. 
RULES ARE SUBJECT TO CHANGE AT ANY TIME.