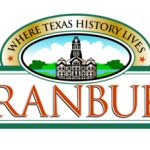 (Granbury, Tx) – The Granbury's Parks Board has approved a request for a historical marker at Lambert Branch Park in recognition of an African American school that was once near that site.
Last week, Granbury ISD made a request for the marker, the district says will represent where the school once stood along the east side of Keith Street near present day Lambert Branch Park.  The next step is application for a state marker to the Texas Historical Commission.
As early as 1893, Black children attended the North Side school, which was built next to two church along the banks of the branch near the railroad tracks.
The school was in operation until GISD officially desegregated all campuses in 1964.