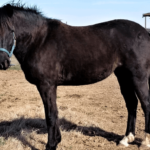 The Humane Society of North Texas is proud to participate in Adopt a Horse Month,  #AdoptAHorse sponsored by the ASPCA to bring attention to the wonderful horses available for adoption. We would like you to meet Lucky, a ten year old Gaited Rocky Mountain Horse mare. You can find more information on Lucky and how to adopt here: https://www.hsnt.org/equine-and-livestock Unfortunately, we are not able to offer the discounted adoption fee on horses that we do for dogs and cats but adoption is still a great deal!
Here is some more info about Lucky
Meet Lucky! She is seeking a long term relationship only with one person (and one rider) to be her special someone. This beautiful black Rocky Mountain Horse mare stands at 14.3 HH. She is friendly and will come up to you in the pasture, however relationships are important when it comes to actually allowing someone to partner up with her. Lucky has a built in anti-theft device, with preference for being handled by those she considers worthy of her attention and time. Once earned, she will be your best friend. Her ground manners are impeccable.
Lucky is under saddle and she needs an advanced rider who has some training/retraining knowledge since she had a few years off before coming to HSNT. She is very smart and quick and needs her handler and rider to be just as sensitive and quick to react to cues given. She reacts fast to things that unsettle her but comes around nicely.
This horse will do best with someone who is calm and aware of how their body language affects a horse's response to what is being asked of them. Time to put your horsemanship skills to the test and build a bond like no other.
Lucky is an easy keeper, maintaining her curves on just pasture and a little bit of alfalfa pellets. A round pen will be heavily recommended in her new home to help her develop a relationship with you. You can see some of her early ground work here…..
We follow the guideline that the rider (including tack) should be no more than 20% of the horse's weight so that this horse can thrive long term. In consideration of this animal's size and conformation, weight limit for this equine is limited to under 200 lbs. Lucky stands great for the vet and is up to date on all vaccinations, Coggins, dental care, farrier, and is microchipped. Adoption fee subject to change as her skills improve. Please fill out an interest in adoption form on our website to learn more and schedule an appointment: https://www.hsnt.org/equine-and-livestock
ADOPT THIS WEEK'S PET OF THE WEEK FOR JUST $9.21 WHEN YOU MENTION 92.1 HANK FM! (Offer applies to featured Pet of the Week dogs & cats only). For more info about any pet featured e-mail to: OutReach@HSNT.org or call 817-332-4768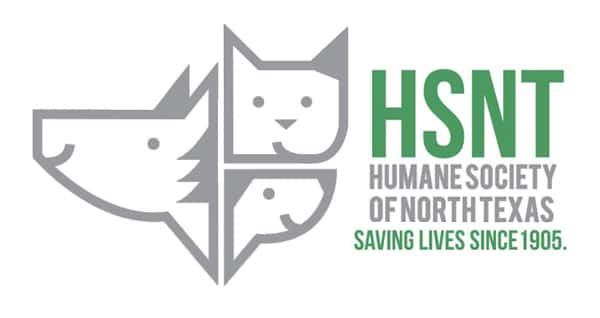 ---