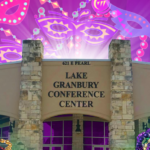 The Big Easy is coming to Granbury so grab your beads, don a mask and break out your best Mardi Gras attire! It's the Inaugural Mardi Gras Masquerade Saturday February 18th at Lake Granbury Conference Center! Join me Heather Lee for a Mardi Gras celebration with Pun the DJ. Pun brings the fun, spinning Classic Hits from the 70s, 80s and 90s guaranteed to Rock the Casbah. Boo-Rays of New Orleans is cooking up the Cajun with a variety or hors d'oeuvres straight from the bayou because it wouldn't be Mardi Gras without Louisiana fixins!

$50 for Couples  |  $35 for Singles  |   $175 for Tables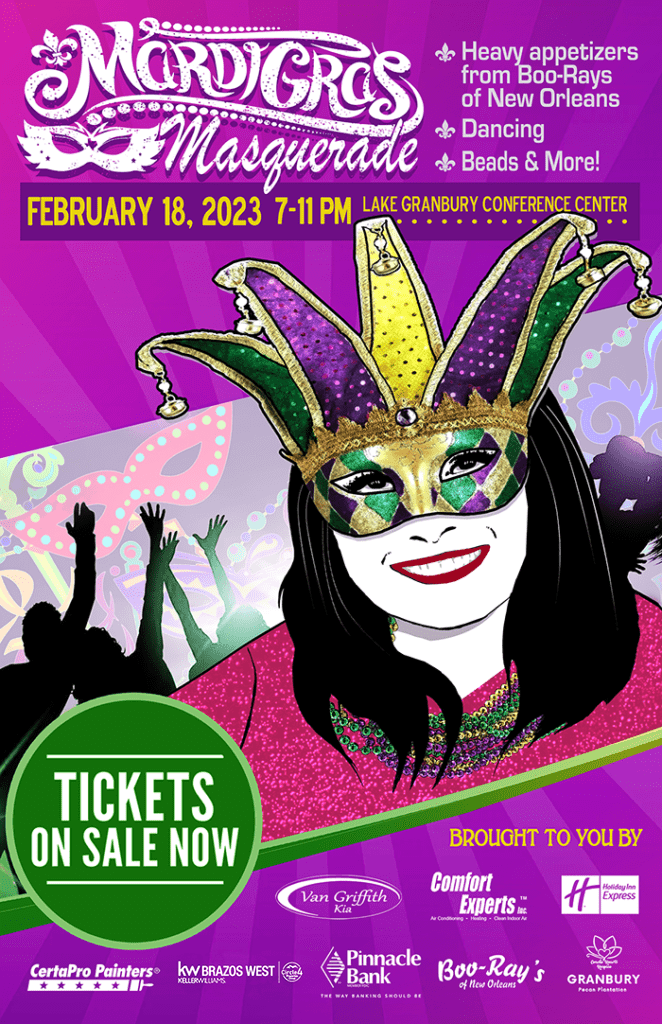 Lake Granbury Conference Center
621 E Pearl Street, Granbury, TX 76048
Hurry Tickets Are Selling Out Fast!