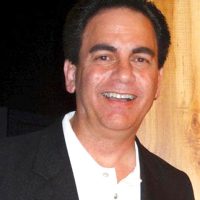 Joe Bielinski
Sunday -- 07:00 PM - 10:00 PM
Joe Bielinski was born and raised in the small north central Texas town of Mingus. His parents, Frank and Gloria, ran the famous dance hall called the Trio Club for almost 50 years.
Joe literally grew up on the stage having started playing the Trio Club House band at the age of twelve. At twenty he became the youngest person in Texas history to be elected mayor of a Texas city. He served in that capacity for eight years helping make many improvements to the city of Mingus such as paving the streets for the first time in the town's history and securing a new city hall building.
Joe's love for country music never waivered. He has arguably one of the largest country music vinyl collection in the world and is a walking encyclopedia of country music.
In August of 1991, Joe took his dynamic personality, country music knowledge, and vast music library to Jerry Snyder at then 95.9 KYXS in Mineral Wells, TX to start one of the first ever classic country radio shows to be aired on FM stereo. The show's popularity has endured over the past 20+ years spawning Joe to host some of the largest one day country music concerts in country music history.
In 2011, "The Mayor of Country Music," as he is known to many, became the youngest radio personality ever inducted into the presitgious Texas Country Music Hall of Fame.
For a true dose of real country music from a guy who lives and breathes it, tune in Sundays from 7 to 10 PM on 92.1 & 95.5 HANK FM to the JOE BIELINSKI COUNTRY CAFE.
You can reach Joe Bielinski at..