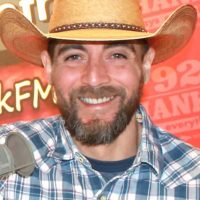 Johnny Wayne Smith
MONDAY to FRIDAY -- 07:00 PM - 12:00 AM
Johnny Wayne Smith has come home to Hank FM!
He is a former member of the 92.1 family from 2008 – 2012. Johnny has spent the last 4 years as a full time college student, and earned his Education Degree in December 2018. He got his start in radio in 1996 at the age of 18 at KFOX 95.5 in his home-town of Lufkin, Texas. He also worked for KJCS 103.3 Lufkin/Nacogdoches as the morning show host from 2001 – 2005 before relocating to Fort Worth in 2006. He got his start at 92.1 in the Spring of 2008 as production/imaging director, and hosted weeknights from 7pm to Midnight.
An East Texas native, Johnny love's the outdoors, working in the yard, fishing at local lakes, antique malls, and traveling around to Texas towns learning about their history. He loves to cook, loves to eat and is a proud supporter of local family-owned restaurants and businesses. Country music is his favorite, and loves artists such as Dolly Parton, Merle Haggard, George Jones, Conway Twitty, Reba McEntire, Brooks & Dunn, Dwight Yoakam and George Strait.
Johnny currently resides in Fort Worth and is the weeknight host on 92.1 Hank Fm from 7-Midnight and Saturdays from 9am – 2pm. He loves discussing news, sports, artist entertainment, talking with his listeners and making people laugh. He believes in faith, family, friends and hard work.
Just a genuine country boy. Call in and say 'Howdy' sometime!
You can reach Johnny at..
Share & Enjoy