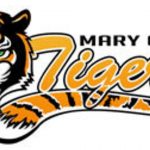 (Mansfield, TX)  —  A student faces a felony charge of taking a gun to a Mansfield school on Thursday.
Police confiscated the unloaded handgun from a student at Mary Orr Intermediate School, a campus for fifth- and sixth-graders.  School officials say another student reported the gun, and Mansfield ISD police responded.  The student told officers he brought the gun to school to show to a friend.
Principal Duane Thurston sent a letter to parents about the incident.  It's not yet known where the student got the gun.
Copyright © 2019 TTWN Media Networks LLC
Share & Enjoy