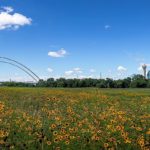 (Undated) — A new study ranks U.S. cities, including DFW, as staycation sites.
The pandemic is letting up and people are traveling again, but many people still aren't ready to get out.  WalletHub compared 182 cities across 46 key metrics to find out how much fun their residents can have by staying in town.  Dallas ranks 72nd overall, coming in 69th in recreation, 57th in food and entertainment, and 109th in rest and relaxation.
Fort Worth came in at 132nd on the list.  Topping all other Texas cities in the survey is Austin, ranked 19th overall.
For more information on the study go to:   https://wallethub.com/edu/best-cities-for-staycations/4341
Copyright © 2021 TTWN Media Networks LLC