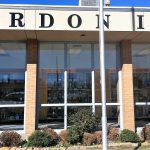 Classes have already started in one Palo Pinto County school district.
The Gordon ISD joins Athens in rolling out the four day school week.  Students and teachers in Gordon will now have Friday's off this school year, however the four days they are in class are longer and school starts sooner.  District officials say this is to make sure students have the necessary school hours required by the State of Texas.
One parent in Gordon told Hank FM, she likes the three day weekends that come with the new progam.
Share & Enjoy