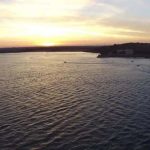 (Fort Worth, TX) —  A semiautomatic rifle is in the Fort Worth Police Department's property room after a fisherman reeled it in from Lake Arlington.
The man was fishing with his family when he made the surprising catch on Saturday.  After pulling the Galil ACE rifle from the water, he called the police.
Investigators don't know who the weapon belongs to or how it came to be in the lake.
Copyright © 2019 TTWN Media Networks LLC