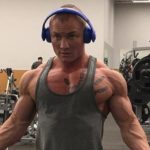 (Wichita Falls, Tx) – Federal authorities have arrested a Wichita Falls man for an alleged plot to blow up an Amazon web services data center in Virginia.
28-year-old Seth Aaron Pendley is charged with malicious attempt to destroy a building with an explosive.  He was arrested last week after reportedly trying to obtain an explosive device from an undercover FBI employee in Fort Worth.  According to the complaint, the investigation began after a concerned citizen contacted the agency back in January regarding alarming statements Pendley posted under the name "Dionysus", on a forum dedicated to organized militia groups.
Pendley also reportedly posted on Facebook about being at the U.S. Capitol on Jan. 6th.
He's currently being held in the Parker County Jail without bond.